Happy Sunday blogettes! I have very little life happenings to report this week, having had the first 3 days of the week off work to recover from the ILLNESS THAT TRIED TO KILL ME, so that involved basically just laying around and watching tv (managed to finish Season 3 of The Wire though, so that's good!) and then I did go back to work and it totally tired me out so then both of those nights I kind of... laid around and watched tv.
I'll be more interesting next week, honest!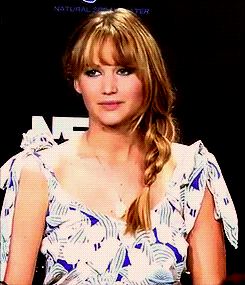 Ok, now I'm going to make a point about a thing that I've been thinking about for... about as long as I've been at my job. And, well, for longer than that, really, but it's been really pissing me off for about 4 months now, so. Obviously I'm not going to tell you ALL about my job because it's top secret and blah blah blah, and also because it's not
that
smart to talk about work on the internet, but basically I listen to phone calls and score them according to guidelines and blah blah blah (Don't get jealous- it really is that boring).
Anyway. Part of the whole process is that whoever is conducting the call needs to get the caller's name because, you know, common courtesy and all that. And when it comes to women callers, the assumption is almost ALWAYS that they're a Mrs. Even when they've given their first and last names, with no title, still it is assumed that they're a Mrs., or, if they sound young, then they're obviously a Miss.
It just makes me wonder, what the HELL has happened to Ms.? (For the record, if they say their full name without a title, I always record them as Ms. I'm fighting the SYSTEM, man!)
I mean, seriously, why are we still living in a time where women are defined by their marital status? Such advances feminism has made, and we
still
have to put up with people assuming that we're married, or that we're not. And the thing about it is, none of this is
malicious
in any way, it's almost an unconscious assumption that if a woman is a certain age that she must be married, and therefore she's a Mrs., which really doesn't allow for the billions of differences between women that may be a reason that they reject that particular title.
The thing is this. If you look at basically any form, the title option goes like this: Mr/Miss/Mrs/Ms. At least Ms. is basically always included, but if you ask me, that option should just be Mr/Ms (oh yeah, also Dr, and Rev, and whatever else. But for the ladies and the dudes). I mean, how simple is that? No one needs to worry themselves about whether anyone else is married, and no one needs to define themselves by being married, or not so much. I feel like there's a real stigma against 'Ms', like if you use it you're this crazy angry feminist, who no one likes, and to THAT I say firstly, shut up;
and secondly, look, defining women by their marital status is sooooo old, and part of a really gross patriarchal system that it would be really easy to defy if everyone just called themselves Ms.
Plus, you know, it would stop me getting pissed off at work every 5 minutes.
As always, I'm not saying that people are
wrong
for calling themselves Mrs, or Miss, and if I'm honest, probably about 95% of the time, the women who don't title themselves probably are 'Mrs' someone and don't even notice what's being done to them. I'm
not even going to touch the whole 'taking his name' when you get married thing, but I honestly think that the Ms/Mrs/Miss thing is a much more important thing to think about because, well, it's no one else's business what your marital status is, men don't have to have it hanging out there at all times on their names, and it should be no different for women.
*Relinquishes soapbox for next speaker of awesomeness*
But, I mean, I'm right though, right? Or am I making mountains out of molehills? I'm aware that there are some more important issues affecting women that should maybe take precedence over this one, but it's such a small thing that makes a really big symbolic difference. I'll always be a Ms, anyway.